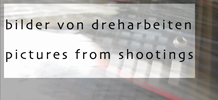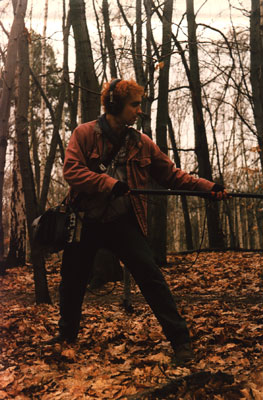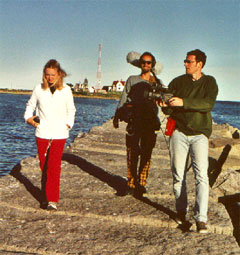 ---
scheint die sonne, kann man eine aufwendige kamera-parallelfahrt ruhig schonmal zur stummen einstellung deklarieren, oder?
if the sun shines you can declare a tricky walking shot easily as a mos-shot, don't you think?
"wohin und zurück"
gloucester, USA 2000
angel fest im griff, nagra gut geschnürt und herbstlaub auf dem kopf: mein allererster film!
hold tight the boom, the nagra on a good belt and autumn leaves on the head: my very first movie!
"grünmäntelchen" berlin 1994